Peter showed me a photo of Grace Jones in today's papers: an art photo of the incomparable Jones in her latest "Hurrican Dub" album.
Grace Jones
Source: http://img.sceper.eu/images/hurricanep.jpg
Definition:

dub music: Dub is a genre of music which grew out of reggae music in the 1960s, and is commonly considered a subgenre, though it has developed to extend beyond the scope of reggae.

(source:

http://en.wikipedia.org/wiki/Dub_music)
Pete showed me the photo because yesterday I had asked him to keep in mind, look out for, and inform me of images/graphics he sees that he would not mind having on a T-shirt. I am determined that he is one of my Zazzle customers for Christmas 2011 (!!!! :D )
However I cannot put Grace Jones on a t-shirt or on anything else for that matter. Not in a commercial way. Copyright issues and so forth.
So that got me thinking about ladies in cigar or smoke mode. And I was wandering around, with the help of Google, in the public domain area of the internet looking for some such ladies when it occurred to me that I had in my possession, a photo of someone who is definitely not going to sue me, but who was caught in the pose of smoking.
So here below are my first outputs of the Smoking Girl. You can get these t-shirts in Men, Women, Toddler, and Baby sizes; in the color and size of your choice, and even in the words of your choice. Come on! I mean, who doesn't want a Smoking Girl - with no health danger attached!!!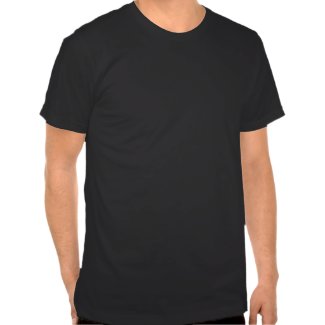 H-Art My Girl T-shirts customizable
by
ClearlyChosen
Join one of the biggest
t-shirts affiliate programs
Here are more to choose from! :D
Zazzle H-Art T-shirts
So Pete .. whatcha think? Grace Jones or Your Girl????
For you who might be interested, this below is the original photo. Taken sometime around the early years of 2000+, in front of the garages of our residence in Ashburner Street, Manly.